Minute of Listening has been developed by Sound and Music, the national charity for new music in the UK.
Like all charities we need support to deliver our work.
Every year it is an enormous task to raise the sufficient funds required to maintain the high standards of our education programme and nurture musical creativity in all children and young people across the UK.
Sound and Music will receive every penny that you donate and you can even sign up for Gift Aid so that we can claim an extra 25p back for every £1 donated, at no extra cost to you.
Thank you! 
Registered Charity: 1124609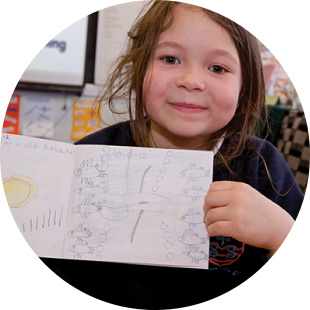 Donate
Minute of Listening is an exciting and innovative project that provides all primary-aged children with the opportunity to experience sixty seconds of creative listening each day.
Your donation, however small, could make all the difference and ensure Sound and Music can continue providing high quality opportunities to young people of all backgrounds and support them to fulfill their potential.